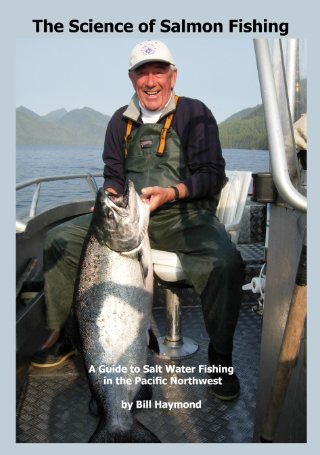 Below are some favourite websites related to salmon fishing.
The Outdoor Line Tom Nelson and his partner Rob Endsley do a weekly two hour radio broadcast on 710 ESPN Seattle. Podcasts are available at the website.
West Coast Resorts I have guided at West Coast Resorts for eight summers, it's an excellent company. Hippa and Englefield are remote lodges on the "Salmon Highway". It's big water but the fishing is off the chart.
North King Lodge I've also guided at North King Lodge. It has great staff. The fishing area is secluded, it's almost always possible to find a good fishing spot that is sheltered from the wind, and the local wildlife is the best I've seen anywhere on the coast.
Below are some excellent research organizations:
Northwest Fisheries Science Center